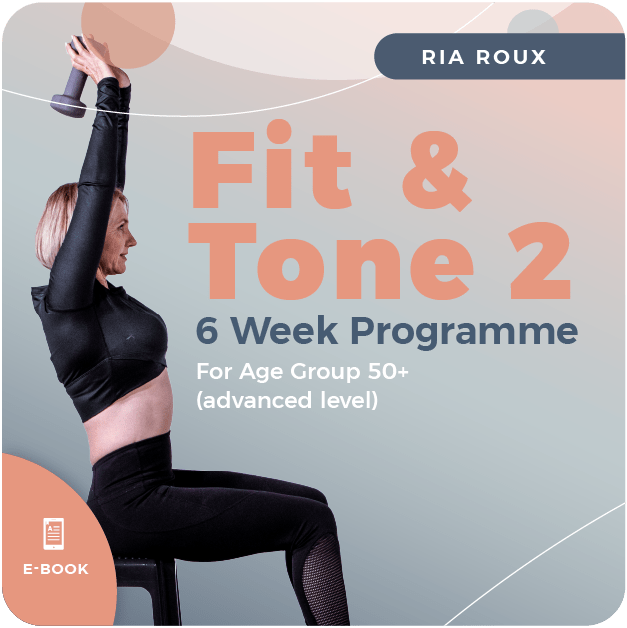 Take Your Fitness Journey to The Next Level
This 56 page e-book is an action plan for mature & advanced trainers, developed by experienced fitness instructor, Ria Roux.
6 Weeks of Fun, Home-based Workouts for Advanced Trainers
Exercise Demonstration Photos for Every Workout
Tips to Increase/Decrease Intensity
Instant Download!
This E-book is Perfect for You if You Are 50+ and Want:
A healthy and toned body
Higher fitness levels
To feel stronger and more energized
To learn new training methods
To look & feel great!
A yoga mat or towel
Two dumbbells
A box/bench/step (about 30 cm)
*You don't need the exact equipment. A couch may be a great alternative to a box/bench. Bottles filled with sand can be DIY dumbbells. Get creative!
Ria Roux is a Pretoria-based fitness instructor with a passion for helping women of all ages to reach their health and fitness goals.
Qualified Fitness Trainer (HFPA)
Experienced Bootcamp Instructor
Special Interest: Strength Training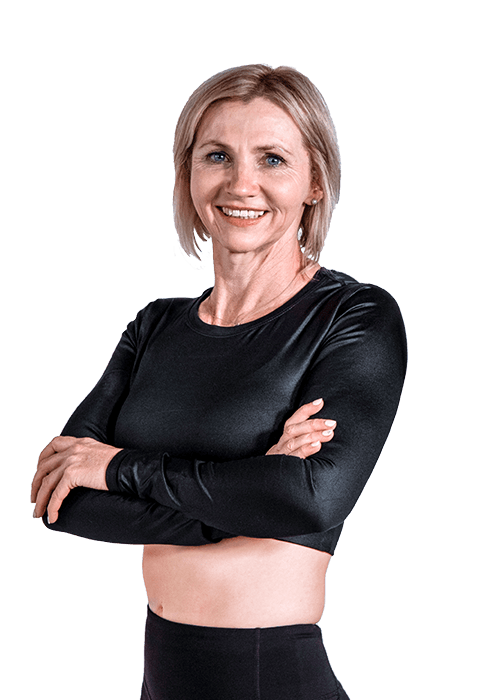 "Nothing makes me happier than to see women's confidence levels grow as they become fitter, stronger and more confident."
– BodyGoals Trainer, Ria
The Fine Print: The information provided in programme is intended for your general knowledge only and is not a substitute for professional medical advice or treatment for specific medical conditions. You should not use this information to diagnose or treat a health problem or disease without consulting with a qualified healthcare provider. Please consult your healthcare provider with any questions or concerns you may have regarding your condition or before you start this programme.