The Bump Prenatal Fitness Programme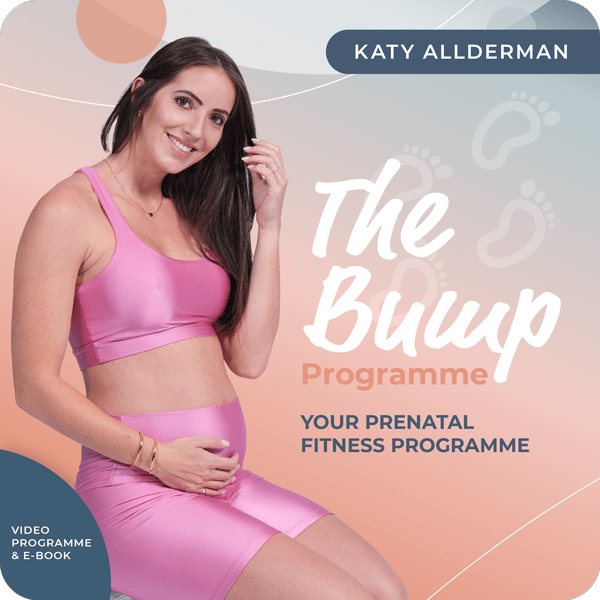 The Bump Prenatal Fitness Programme @ Katy Allderman ONLINE PROGRAMME
The Ultimate Prenatal Fitness Programme, Developed by Biokineticist and Trainer Katy Allderman (Cloete).
Workouts for Every Trimester – Upper Body, Lower Body, and Full Body
Exercise Demonstration Videos for Every Workout
Downloadable & Printable Exercise Training Guide (Mobile Friendly)
Downloadable & Printable Prenatal Nutrition Guide (Mobile Friendly)
This Programme is Perfect for You if You Want to:
know which exercises to do and which ones to avoid during pregnancy
stay fit and strong;
stay active during your pregnancy;
learn more about proper nutrition during pregnancy; and
incorporate healthy habits into your daily routine.
Short and long loop elastic
Step (about 20 cm)
Dumbbells (about 2 – 3 kg)
Chair (or box)
Towel (or yoga mat)
You don't have to have the exact pieces of equipment at home. There are plenty of ways to creatively use what you have. Get creative! Water bottles filled with sand are great alternatives to dumbbells.
After graduating with a BA (Hons) Degree in Biokinetics (cum laude) and opening her own practice in East London, Katy Allderman (Cloete) won the Biogen Face of Fitness title and continued her passion for helping women find confidence and zest for life through exercise. BodyGoals and Katy teamed up to bring you the 8-week Shred & Tone Programme, and the Bump Prenatal Programme.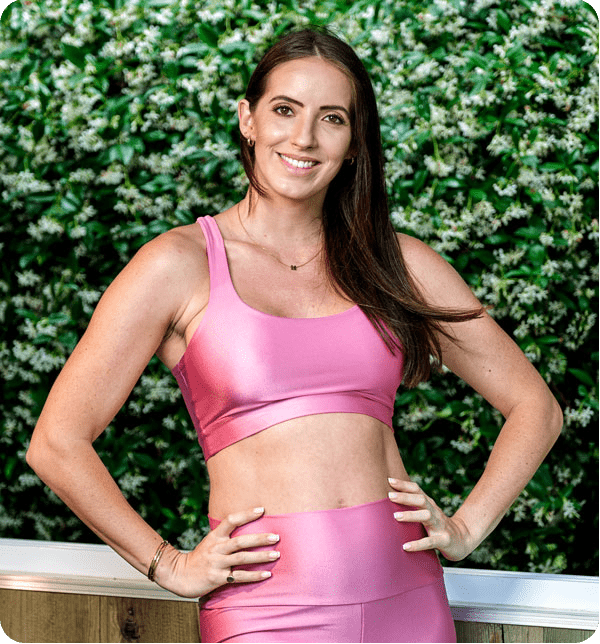 "Is it safe to exercise during pregnancy? Not only is it safe, but it's actually RECOMMENDED!"
– Katy
Start the Bump Prenatal Programme Now!
The Fine Print: The information provided in this programme is intended for your general knowledge only and is not a substitute for professional medical advice or treatment for specific medical conditions. You should not use this information to diagnose or treat a health problem or disease without consulting with a qualified healthcare provider. Please consult your healthcare provider with any questions or concerns you may have regarding your condition or pregnancy. It is important that you get clearance from your gynecologist or healthcare provider before starting this exercise programme.