Fit & Tone 1 @ Ria + Elna ONLINE PROGRAMME
Start your fitness journey at any age.
Physiotherapist Elna Esterhuyse, trainer Ria Roux and dietitian Melissa Nel teamed up to develop Fit & Tone 1, a fitness & nutrition program for beginners aged 50+.
Fit & Tone 1 is specifically designed to give you the tools you need to start your fitness journey whilst highlighting the importance of following healthy habits.
Week by Week Workout Plan
Exercise Demonstration Videos for Every Workout
Downloadable Training Guide
Downloadable Meal Plan (Vegan or Standard)
Nutrition and Healthy Living Video Lessons by Dietitian & Physiotherapist
Bonus Lesson about Weight Loss
This Programme is Perfect for You if You Are 50+ and Want:
A healthy & toned body
Higher fitness levels
To feel stronger and more energized
To learn new training methods
Look & feel great!
A yoga mat or towel
Two dumbbells (2 – 3 kg, depending on your current level)
A box/bench/step (about 30 cm)
*You don't need the exact equipment. A couch may be a great alternative to a box/bench/step. Bottles filled with sand can be DIY dumbbells. Get creative!
Ria Roux is a Pretoria-based fitness instructor with a passion for helping women of all ages to reach their health and fitness goals.
Qualified Fitness Trainer (HFPA)
Experienced Bootcamp Instructor
Special Interest: Strength Training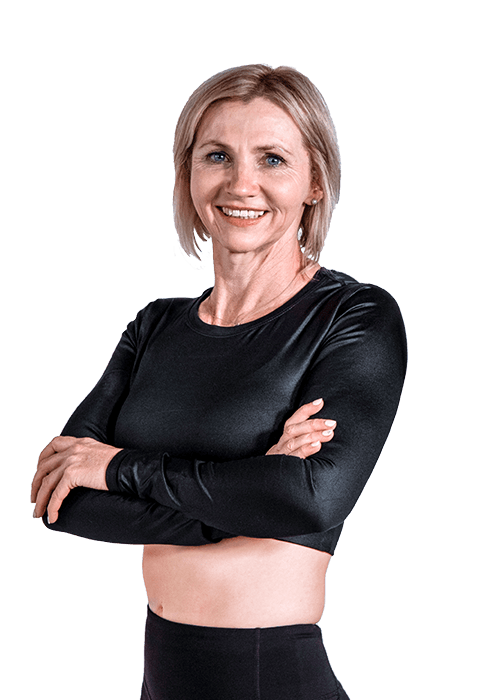 "Nothing makes me happier than to see women's confidence levels grow as they become fitter, stronger and more confident."
– BodyGoals Trainer, Ria
After graduating with a BSC Degree in Physiotherapy and lecturing at the University of Stellenbosch, Elna Esterhuyse opened her practice in 1991.
As a physiotherapist and sports coach, she has assisted thousands of patients and athletes over the last 4 decades with their fitness goals and sports injury rehabilitation journeys.
In this Fit & Tone programme, Elna motivates and guides women to start their fitness journey, tackling topics like Injury Prevention, Sleep, Hydration and Movement.
BSC Physiotherapy, University of Stellenbosch
40+ Years' Healthcare Experience
MPhil CHSE (Health Science Education),
University of Stellenbosch
SA Graded Netball Umpire
Motivational Speaker & Local Radio Personality, Radio Namakwaland
Special Interest: Fitness & Sports Coaching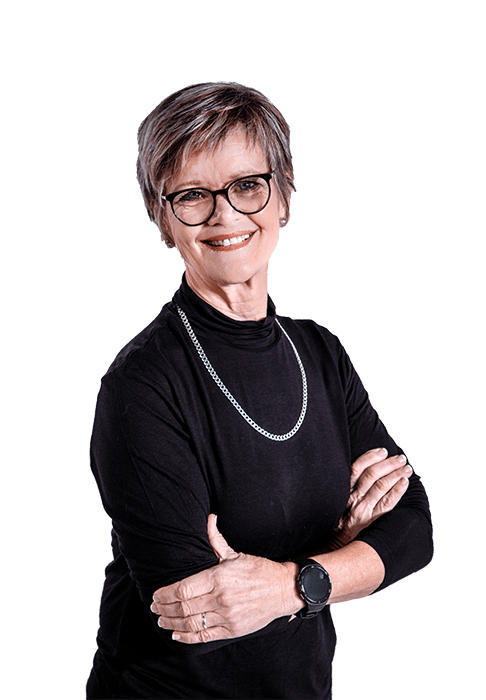 "Ageing may be a given but how we go about it, is a choice!"
– BodyGoals Physiotherapist, Elna
Ready to start your fitness journey?
The Fine Print: The information provided in this programme is intended for your general knowledge only and is not a substitute for professional medical advice or treatment for specific medical conditions. You should not use this information to diagnose or treat a health problem or disease without consulting with a qualified healthcare provider. Please consult your healthcare provider with any questions or concerns you may have regarding your condition or before you start this programme.